A Ghanaian woman claims to have had her first child at the age of 82 after 57 years of marriage, making her one of the oldest first-time mothers in the world.
The woman and her husband proudly showed off their son – whose name they have not revealed – to reporters as they expressed full gratitude and appreciation to their creator.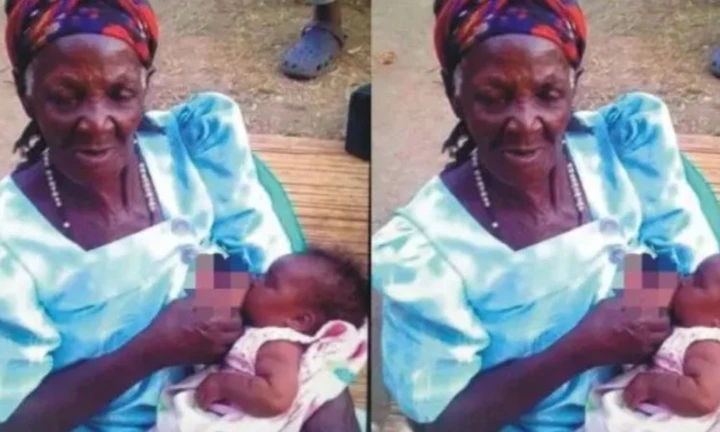 It appears that the nursing mother is still married to her 85-year-old husband, whom she married at the age of 25.
Doctors are still perplexed by the 82-year-old woman's childbirth since the onset of menopause is 56. 
ABOUT AUTHOR
Eugene Nyarko is an entertainment and showbiz pundit, writer and freelance blogger. He is passionate about what he does and has help increase the value of entertainment contents online. Eugene is also a Java programmer, you can contact him via Email- [email protected]