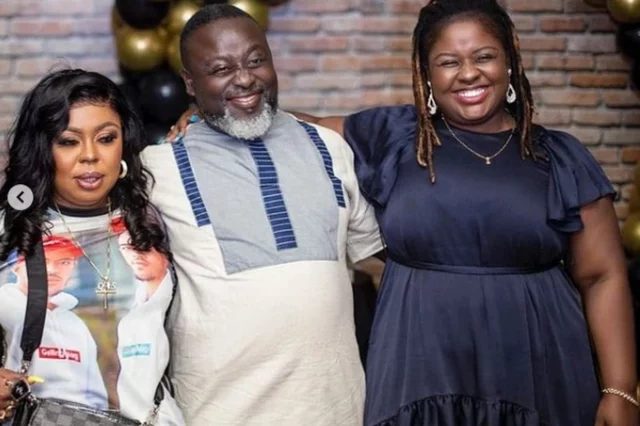 Comedienne and controversial social media celebrity, Afia Schwarzenegger, has generated outrage on the internet after posting a flashback photo of herself and her siblings on Instagram.
Despite her controversies, Afia Schwarzenegger has established herself as one of the most prominent entertainers in the industry. Since debuting on Ghanaian television as the lead character in the popular television series "Afia Schwarzenegger," which was created by Deloris Frimpong Manso, Afia has won a place in the hearts of Ghanaians and continues to delight people in whatever capacity she is able to do.
It was as a radio and television personality that she continued to delight Ghanaians with her scandals and good content, making her show the buzz of the country.
She is currently recognized as one of the most successful businesswomen in the entertainment world, as well as one of the few who has built a strong and influential brand for herself.
Afia Schwarzenegger recently published a before and after shot of herself and her two brothers on Instagram, a photo-and-video-sharing network popular among teens.
Afia Schwarzenegger said on her Instagram page, where she posted the images, "Dadaba from day one."
Before and after photos…
God is a good God.
Throwback Thursday (# Tbt)
No one could have predicted that a young lady as peaceful and innocent as Afia would grow up to become one of the most contentious and important figures in the country.
Take a look at the photo below: