Mrs Rhodaline Amoah-Darko went missing on 30th August after leaving her residence in Gyenyase, Ashanti Region, for an official assignment.
According to new reports, Madam Rhodaline was murdered by her husband, a lecturer at Kwame Nkrumah University of Science and Technology.
The kidnappers allegedly phoned Madam Rhodaline's husband and wanted a 1 million cedis ransom.
The Ghana Police Service and the communications service provider tracked the call to the same place as Madam Rhodaline's husband.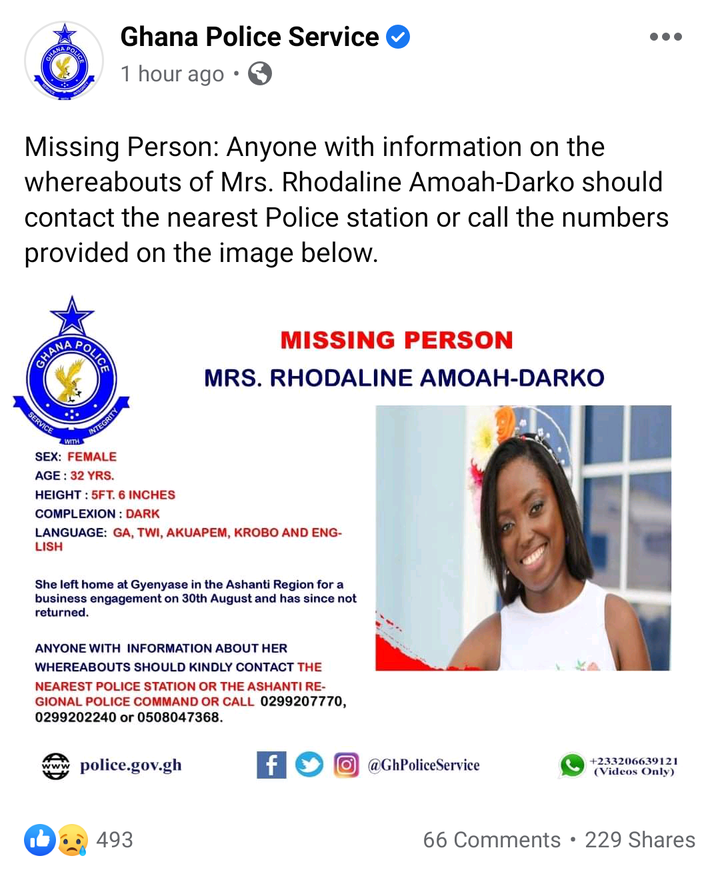 Rhodaline and her husband's marriage was shown to be in trouble.
They've been battling for 8 months and during one of their fights, the husband allegedly beat his wife to death.
He then hid his wife's lifeless body and reported her missing to the cops.
According to fresh evidence, the husband sprayed the entire house with chemicals to cover up his crime.

The husband, Dr. Aggrey, has reportedly been arrested but has refused to divulge any information regarding his wife's location.
The Lands Commission in Ashanti Region reported Madam Rhodaline missing in August 2021.
He said she told him she was on a business trip to Sunyani and hadn't returned.