A wonderful pair who have known each other since they were children has touched the hearts of many on social media as they are now engaged to be married in a new version of the famous internet trend, #HowItStartedVsHowItsGoing.
Over the weekend, photos from the moment the lady said yes to her lover after he proposed marriage to her were published on Twitter, and tweeps were left speechless by their touching story.
Nimi, who goes by the handle @nimzkoko, posted several images on the microblogging app with the comment,
"It is only possible that it is God….I will be eternally grateful to the Lord for this incredible experience. Oluwa lo se'yi oluwa"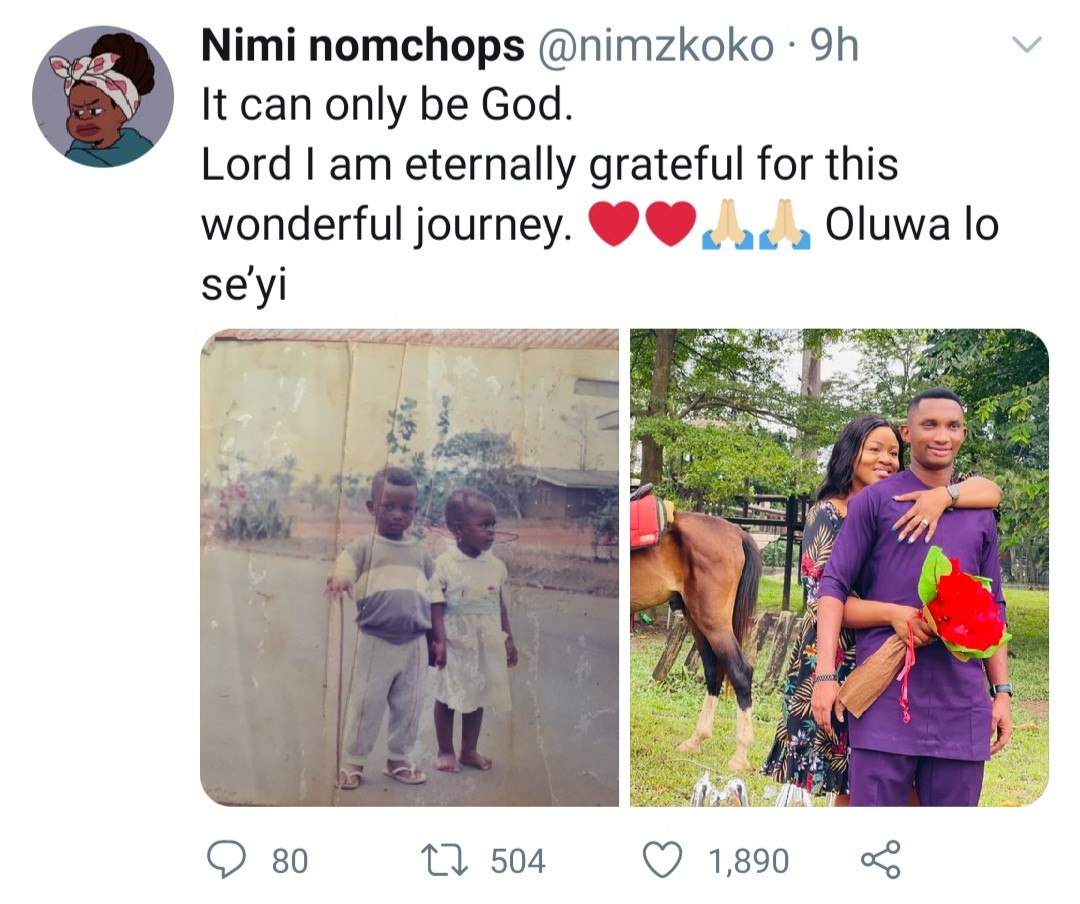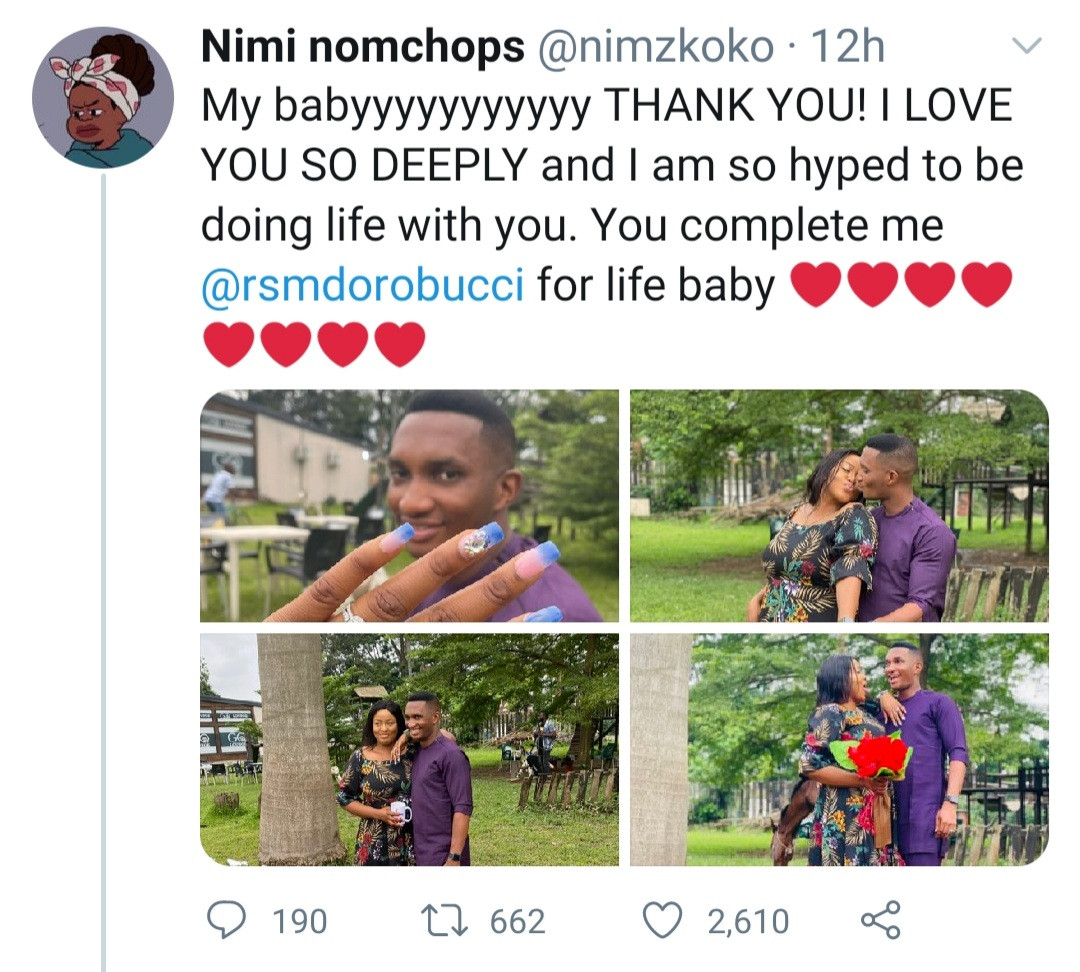 see photos below.