Following a strong jab from a fan of the Dancehall King to the showbiz entrepreneur, Baba Sadiq, the CEO of 3Music awards, is currently beefing with the famed and outspoken Shatta Wale.
Shatta Wale took to his social media accounts a few days ago to insuit the country's entertainment gatekeepers. They were described as stupid and ignorant by Shatta Wale, who is known for being cocky and disrespectful.
He further boasted that no one in the local music industry could intimidate or detract from his career because he was able to break into the mainstream media on his own.
Baba Saddiq, enraged by Shatta Wale's meaningless comments, replied, claiming that Shatta Wale was still an up and coming act when he was making waves in the entertainment scene.
These remarks from Baba Saddiq have stung Shatta Wale to the core, necessitating the need for him to refute the case by revealing some dark secrets about Saddiq.
Shatta Wale accused Baba Sadiq of sleeping with Ashawo ladies at the Fantasy Dome in a series of explosive snapchat posts that have been detected on his account.
Shatta also expressed his dissatisfaction with Baba Saddiq for paying only 300 cedis to the slayqueens he chops.
To learn more, take a look at the screenshot below…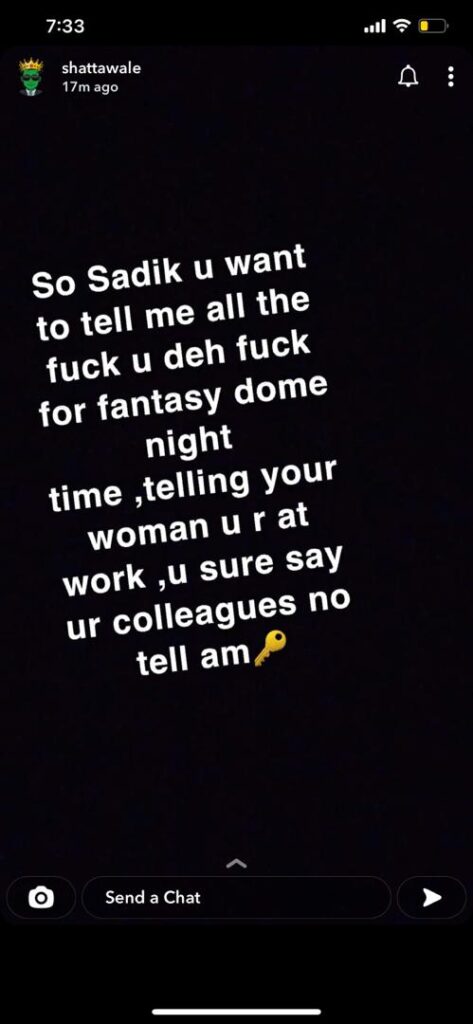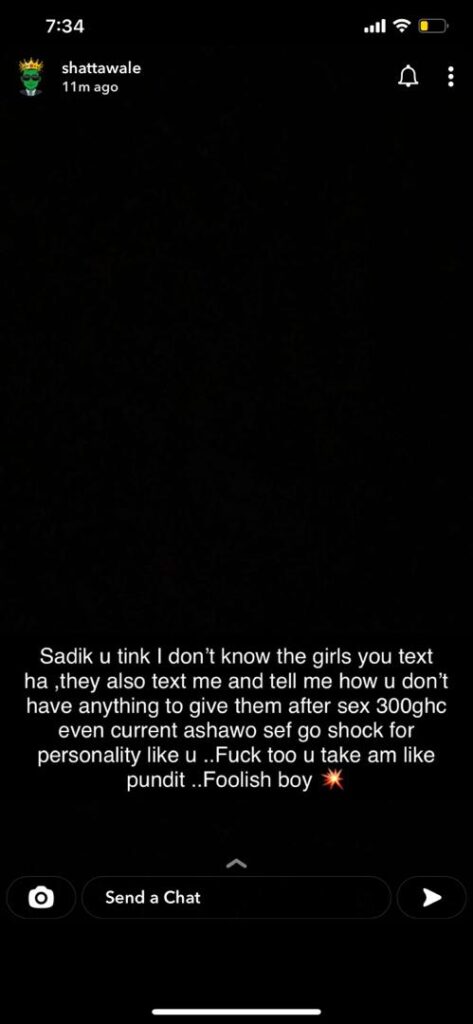 ABOUT AUTHOR
Adinkrah Cyril is an established web designer, computer instructor, and content creator. He creates blog content for bestshowbiz.com as well as it's associate strings of websites.
As a content creator, Adinkrah is good at his work and his engaging contents have earned him a nomination as one of the best bloggers in the country. Contact Adinkrah Via Email
You can also contact anyone associated with bestshowbiz,  through the website's contact page located on the header of the website.