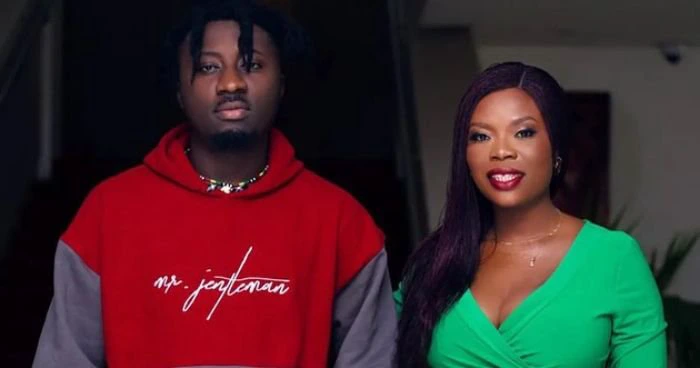 TV show host, Delay and rapper Amerado Burner – according to new updates – are officially dating.
After several failed attempts to suppress their attraction, they have finally chosen to go public as the town's newest pair.
The rapper has finally made it clear that he is now in charge of all the God-giving assets of Delay. In a social media post, Amerado dropped a series of simple hints, beginning with the tweet that "age is just a number."
Amerado afterward uploaded another tweet in which he discussed how 'delay is not denial'. He ended his mysterious statement with a photo of Delay accompanied by love emoticons with the show host also doing likewise.
see posts below:
Delay and Amerado were placed together following the rapper's audacious aim at her during an interview on her show.
She said their age gap is too huge, yet she was visibly taken aback.
Soon afterward, they were observed in multiple recordings in a romantic setting but attempted to deny any relationship.
ABOUT AUTHOR
Eugene Nyarko is an entertainment and showbiz pundit, writer and freelance blogger. He is passionate about what he does and has help increase the value of entertainment contents online. Eugene is also a Java programmer, you can contact him via Email- [email protected]