Joshua Newton, a certified nurse at Pokukrom, was discovered dead following an argument with his landlord.
Joshua, 30, was discovered dead in his chamber this morning when his wife, Ohenewaa Abigail, went to knock on his door.
The door to Joshua's room was not damaged, nor was it unlocked, yet we still suspect foul play in his death, inhabitants of Standom Memorial House contended.
Pokukrom police have taken up the inquiry, and areas of investigation have begun.
Briefings On Cases And Possible Causes Of Death According to occupants at Standom Memorial House, Joshua had a fight with his landlady on Saturday.
Eric Shaba Standom, the current landlord of Standom Memorial House, received the house from his late brother in November 2021.
According to the late Michael Standom's will, his brother Eric Standom was to administer the family home for the entire family.
Since there were elder sisters around to be handed the family house to oversee, the whole Aduana Pokukrom clan never backed Michael Standom's will.
Gloria Standom, the late Michael Standom's elder sister, had contested the authority of the will her late brother left and fought Eric for the building.
The Aduana Family of Pokukrom had not yet decided who should manage the Standom Memorial house, but Eric Standom, acting on his late brother's will, called a meeting on Saturday 8 January 2022 to demand payment of their rent advance, but the deceased, Joshua Newton, refused to pay his advance to the new landlord.
Joshua contended before his death that the late Michael Standom's elder sister (Gloria Standom) had previously phoned him and requested the rent advance.
Eric challenged Joshua's point, resulting in a series of misunderstandings between the two on Saturday. Joshua threatened to assault Eric Standom after Eric slapped him for insulting him on Saturday.
Run for your life anywhere I see you, Joshua yelled to his new landlord after the man punched him. When renters in the residence blocked Joshua from fighting the landlord on Saturday, he was not able to retaliate to the slap, which hurt Joshua.
The smack he received from the landlord hurt him so much that he threatened to beat him if he saw him again. We knew he could beat him, so we kept him from approaching the landlord, which irritated him.
The landlord ignored the warnings and continued to laugh. Godwin Agyemang, a resident of the residence, believes he has a role in this.
The residents suspect that this is what caused Joshua's death and that the landlord, Eric, may have ordered Joshua's killing.
The corpse has been transferred to a morgue for inspection as police investigate the death.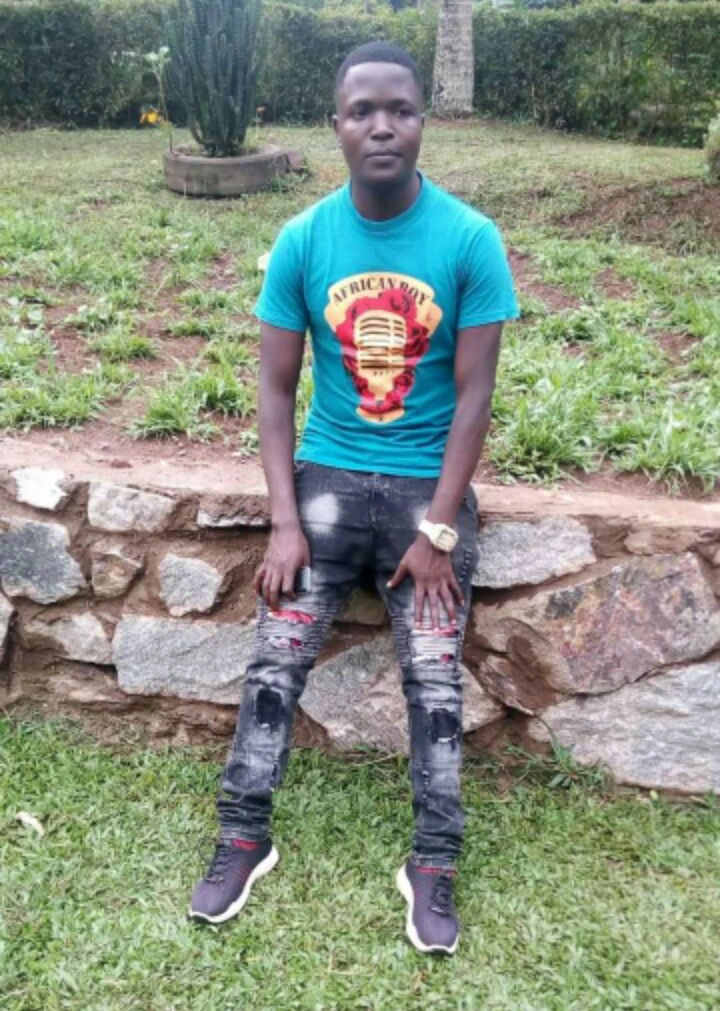 Joshua before he died,
I go by the name Effah Gideon publicly known as Anisco Army, I am a content creator and very passionate about that. I am also a Graphic Designer and can be contacted via email at [email protected]