Akua Nhyira
Nana Akua Nhyira is the daughter of actress and producer Tracey Boakye. When Nana Akua Nhyira was born, everyone wanted to know who the father was. Tracey Boakye initially resisted showing her daughter's face. So she posted photographs of her daughter but hid her face with emoticons. Frustrated by fans, she shared a picture of her daughter's face on the internet. Even though she is just one year old, Nana Akua Nhyira has developed into a large girl.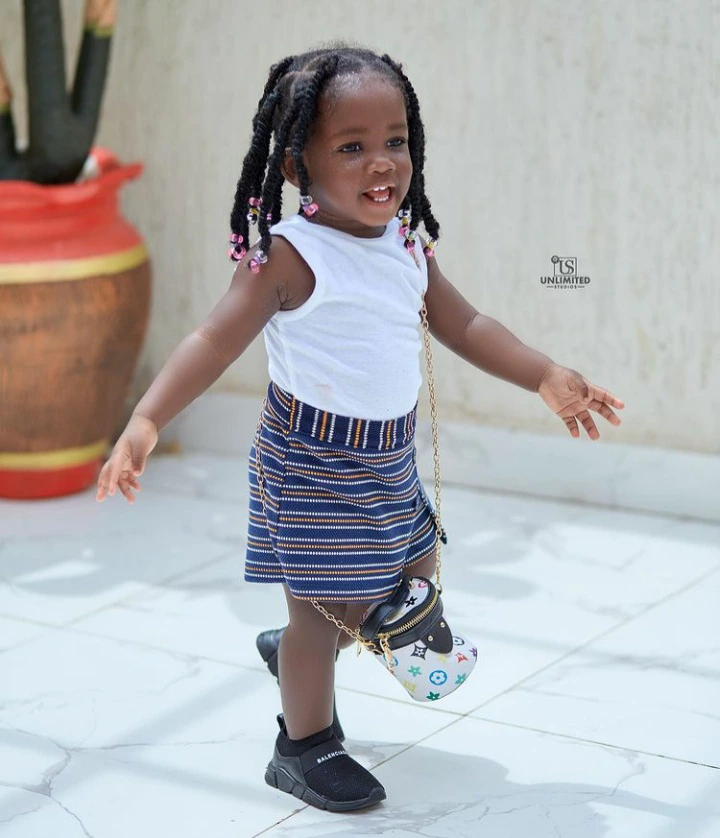 Simona Osei
Simona Osei is Strongman Burner's daughter. Simona is just two. Many people recognize her as a fashion diva. It's amazing how well this young child can dress up. She has wonderful sneakers, sandals, and slippers, sunglasses, and headbands.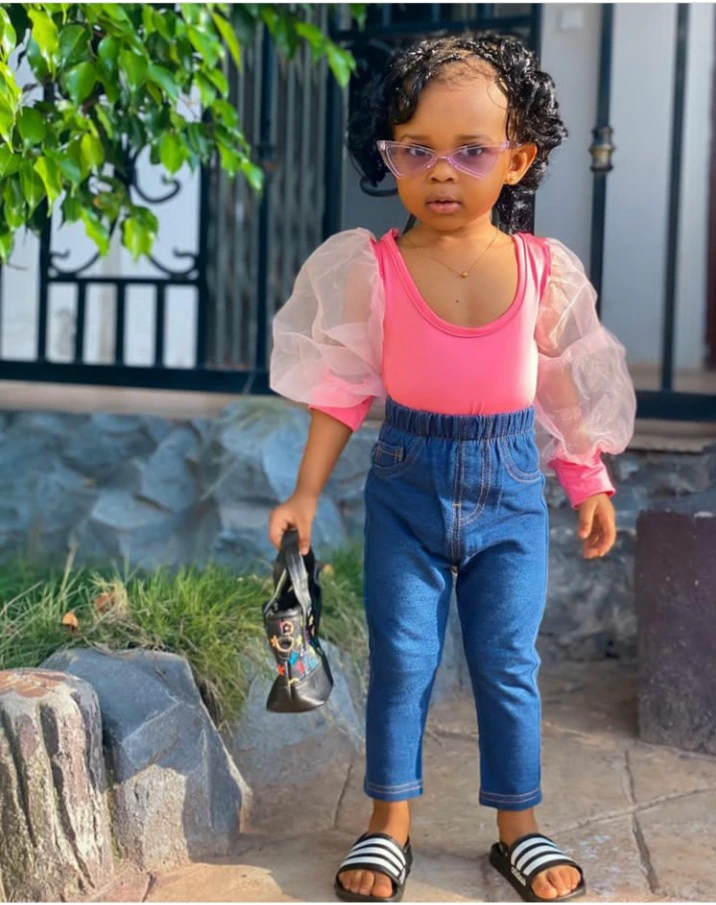 Maxin
Baby Maxin, daughter of actress-turned-TV host Nana Ama Mcbrown. Baby Maxin's face was covered until she turned one. So many birthday photoshoots of this young girl filled social media that day. Maxin is now 2 years old and has grown up nicely.