Hilda Asumani, a 27-year-old hairdresser, is being held by the police in Abesim, Sunyani, for reportedly stabbing her partner to death.
Prince Yaw Aboagye, 30, who was stabbed in the neck and chin many times, is believed to have been in a six-year relationship with the suspect and had a kid with her.
According to 3news.com, the couple's co-tenants reported the couple had been in a series of unprovoked quarrels for some time, but they discovered the man dead on Tuesday morning.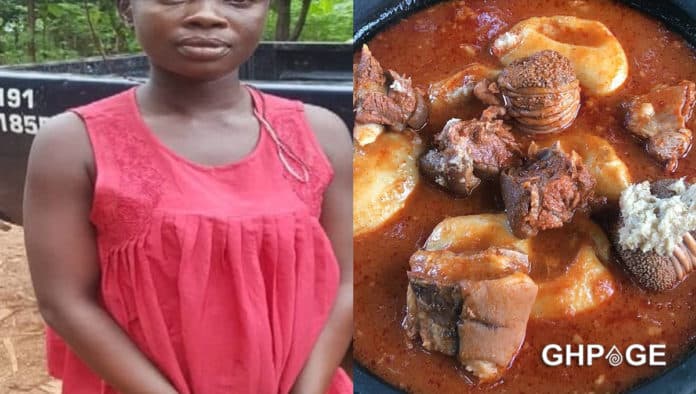 According to a local who asked to remain anonymous, Hilda and her boyfriend had a quarrel last Sunday when the former suspected Prince, also known as Engineer, of having an affair with another lady.
Hilda later took Prince's phone, causing a squabble that was eventually resolved, though she refused to return his phone.
According to a police source, the two lovebirds got into another fight after the deceased refused to let the suspect join him for a grass cutter supper that he was having in the evening.
Hilda, a mother of two, is accused of stabbing her partner four times in the neck and jaw, then using a bedspread to try to stop the blood from oozing from the wounds.
The dead was later discovered motionless in a pool of blood in front of their room.
The body has been sent to the Bono Regional Hospital for a postmortem, and the suspect is cooperating with authorities.