According to information reaching us, the lady in question was born and raised in Accra, making her a true Ghanaian.
According to social media, this gorgeous lady's wedding took place in Ivory Coast, and she is married to a wealthy white elderly man.
According to the source, the elderly guy is not just any ordinary person; in fact, he has all he needs to take care of the lady because he owns the largest mansion in Ivory Coast.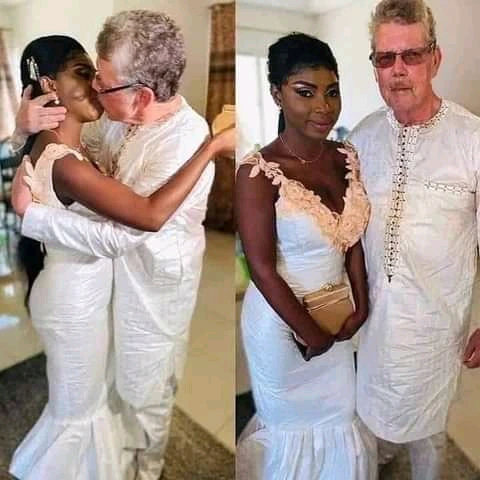 The photo clearly shows that the old man is the spouse of this gorgeous lady, and we cannot deny that the lady was extremely pleased with her marriage.

Many people have weighed in on why this gorgeous black lady should marry her own grandfather, who is 70 years old and not originally from Ghana.
Many people cannot think beyond that, however, there is a proverb that goes, "Do not judge a book by its cover," which means "do not judge someone without knowing the reality behind it."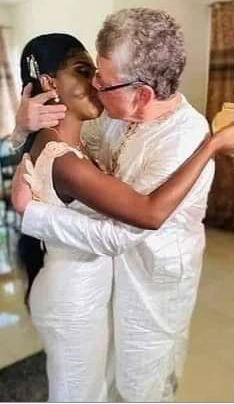 We can't say anything more about it because the reason why the lady married the elderly man hasn't been revealed, but could it be that she married the man because he was wealthy or because she had real love for him?
ABOUT AUTHOR
The public have an insatiable curiosity to know everything, except what is worth knowing so I write what's need to be written. An online critic and sports fanatic with a Degree in Telecommunications Engineering.