After some protesting youngsters in Ejura Sekyedumase battled with the military and police on Tuesday morning, two people died and four others were injured.
Since the death of Ibrahim Mohammed, alias Kaaka, a 40-year-old man, the young have stated that they are willing to lay down their lives until he is given justice.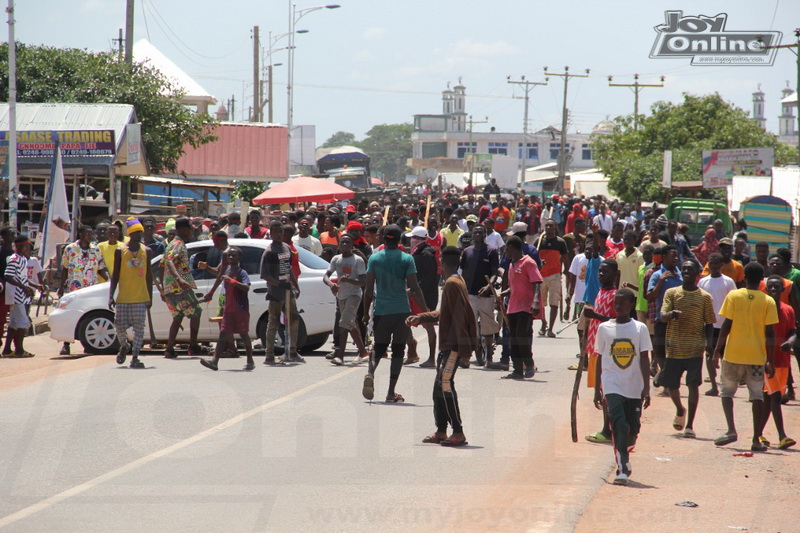 On Tuesday morning, the youngsters stormed the police station to inquire about the scope of the investigation into the murder of their colleagues, emphasizing that they wanted the authorities to leave no stone unturned in apprehending the murderers.
Even though the police claimed to have arrested two people in connection with the incident, the enraged protestors said it was all a ruse.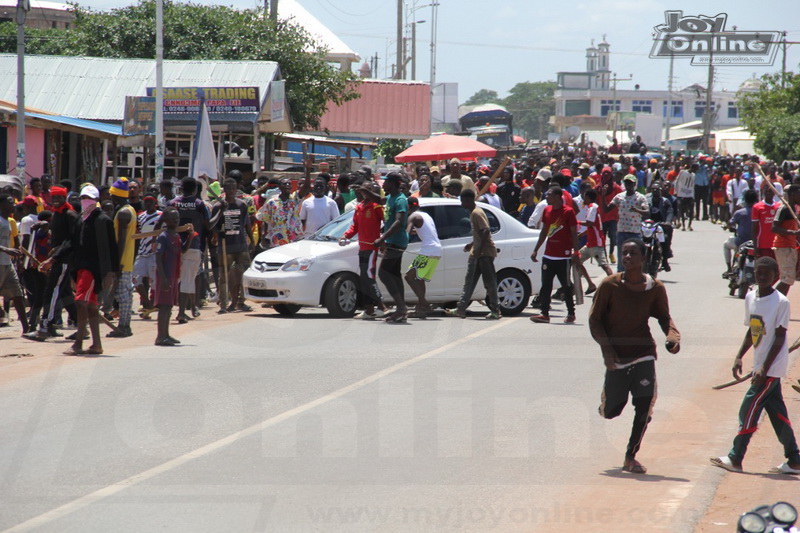 The dead was described by the kids as a community crusader who speaks truth to power and asks for development projects in the region.
As a result, they are baffled as to why he was attacked and murdered in this manner.
---
The youngsters took to the streets to press their demand for justice, and were greeted by military and police forces.
Four troops were observed moving in a horizontal line, charging the protestors with a police water cannon.
---
At first, the military began firing into the skies. However, when the protesters charged, the military men began firing into the throng.
Two people were injured, and the crowd dispersed, with the remaining protestors fleeing to nearby homes for safety.
---
The fury of the kids in the region, according to JoyNews' Erastus Asare Donkor, is palpable, even though they were originally dispersed.
They have reassembled, he said, and are attacking security guards on both sides of the road.